Stop or start animations globally property.
Description
The jQuery.fx.off property disables/enables all animations globally.
The default value of jQuery.fx.off is false, which allows all animations to run normally.
When this property is set to true, all animation methods will immediately set elements to their final state when called, rather than displaying an effect.
Shorthand version $.fx.off
Syntax
Parameters
None.
Return
A JavaScript Boolean object.
jQuery.fx.off ExamplesTop
Disable/enable all animations globally.
In the example below when the left button is pressed we toggle hiding and showing the curry image with a slow animation.
When the right button is pressed we turn animations off and on. Tinker with the buttons to see how toggling with the jQuery.fx.off property disables/reenables animations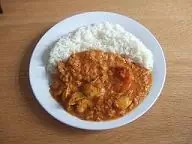 $(function(){
  var toggleFx = function() {
    $.fx.off = !$.fx.off;
    alert('Animations turned off: ' + $.fx.off);
  };
  $('#btn3').on('click', function() {
    animateImg();
  });
  $('#btn4').click(toggleFx);
  
  function animateImg() {
    $("#curry2").toggle("slow");
  }
});